Beauté Academy
Fundamentals of Eyeliner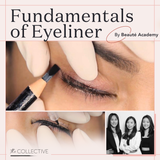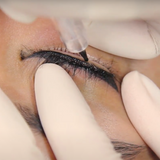 Beauté Academy
Fundamentals of Eyeliner
Learn all the key fundamentals skills of how to create a beautiful eyeliner tattoo with Mini, Tiffany and Laura from Beauté Academy. This course covers everything from client care to step-by-step instructions on how to tattoo the perfect eyeliner. Delve into vast details in various topics such as: choosing the right colour for best-healed results, addressing different eye shapes, technical skills involved to achieve excellent colour penetration and much, much more!
What You'll Learn:
Pre & Post Care
Touch-up
Design (Pre-drawing)
Machine Technique
Skin Pad Demo
Technique Components
Machine Principle
Color Theory
Skin Structure
Procedure Preparation
Lash Enhancement Live Demo
Classic Winged Eyeliner Live Demo
Underline Live Demo
Old Tattoo Correction Live Demo
Signs of Poor Technique
Health and Safety
Machine & Supplies
This course is best suited for beginner-intermediate artists with machine experience.
This hyper-detailed, one-of-a-kind course covers everything you need to know when it comes to tattooing the perfect eyeliner. Several up-close live demonstrations by Mini Na will help you master this challenging technique. Mini actually tattooed my own eyeliner and guess what - I didn't feel a thing and it still looks amazing even 2 years later! Your clients will thank you for taking this course.
Talk to product expert
Customer Reviews
Write a Review
Ask a Question
So much information!
This course provided more valuable information that my in person eyeliner training did. I'm very happy that I took it because I'm so much more comfortable doing eyeliner now.
05/02/2022
Hope O.

United States
Excellent
I thoroughly enjoyed learning this course online. It was extremely thorough as well as well done. I love that I can go back and watch it again and again.