Beauté Academy
Ombré Brows Online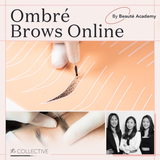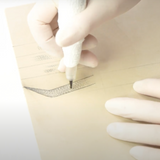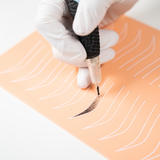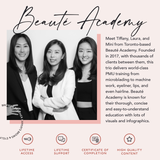 Beauté Academy
Ombré Brows Online
Gaining popularity all over the world because of its soft finish and amazing healed results, the ombré effect uses a handheld machine to place tiny dots of pigment into the skin.
What You'll Learn
Choose the right color and brow shape
Ensure maximum retention
Gain confidence to perform the Ombré Brows procedure
Master outline and shading techniques
Select machine and tools for your best work
Color correct challenging, discolored brows
This Course Includes
19 detailed chapters & quizzes teaching Ombré Brows
26 demos including brow mapping
1 FULL Ombré Brows demo
4 case studies on color correction
57 written theory topics including color theory
Downloadable PDFs and worksheets
Certificate of completion
Lifetime support from our education team
Lifetime access to the course
What You'll Learn:
Choosing Your Clients
Skin Conditions
Contraindications
Client Health History Form
Pre & Post Care
Skin Structure
Color Theory
Color Correction
Face Analysis & Symmetry
Brow Mapping
Outline Techniques
Shading Techniques
How to Draw Brows
Machine Wrapping
Wax Pencil Sharpening
Machine Technique
Technique Components
Speed
Procedure Preparation
Live Demo in Sequence
Health & Safety
Supplies
You should have completed an in-person fundamental PMU course prior to taking this online course. You should have some machine experience.
When clients ask me where to get the best brows in Toronto, I send them to Beauté Academy! Tiffany, Mini, and Laura have mastered the art of ombré brows and machine techniques. This course is a fool-proof path to creating beautiful brows for any client that walks in your door, even covering color correction techniques. You won't regret investing in this 5-star course.
Talk to product expert
Customer Reviews
Write a Review
Ask a Question
12/14/2020
Sevil

United States
The detailed tricks and tips were all amazing and so worth the money!
I took a lengthy course with an academy that was a few months long. I had lots of hands on there thankfully but the theory was lacking big time! I absolutely loved the course. The details tricks and tips were all amazing and so worth the money! And the best part of it is the continuous support after! Thank you!
Not for Advanced Practioners. More For Beginners
The training was very basic and redundant for me. The technique is a powder brow with a single needle. The mapping is too generic and does produce an unique brow for each individual. Unrealistic timing from when numbing comes off and measuring takes place. No one will remain numb this long. Measuring the golden ration through a mask is silly, the nose can't even be seen. Nothing is discussed about the ideal skin type for Tina's Ombre technique nor the longevity of the results. These are answers clients will want. Each class should signify if it is for beginners or advanced technicians. I would not have wasted the money and time. I am quite disappointed.